How to choose the perfect interior for your office ?
Updated: Jul 15, 2020
Transform your office into a cozy workplace
Just think of a working environment where the office furnitures and interiors are not designed according to your office work . Would it make your employees more motivated about performing their office work or would they about their jobs in your company ? All time they will have a fear in their mind of loosing the job and as a result of which your workplace will not become more productive and innovative anymore. In such a cut throat competition , there is no industry that can successfully run with proper office furniture and interiors. In addition to this, good quality office supplies give a good impression on the visitors and boosts the right and healthy atmosphere. Without the best office furniture, it is hard to complete any task given to your employees. Having everything at hand will allow people to be more efficient and productive in doing their work.


1- Reception Desk


Reception desk unit is an independent work area desk which gives the introduction of your business to your clients and customers. Depending upon your office requirements a wide front counter either of a rectangular shape or of a circle shape is an ideal desk for your office. It includes a lot of work area space for all office supplies, printed material and many more.
2- Cupboard


Cupboard is a stand alone piece of furniture having some shelves in it to arrange the office item in an organised manner. Helps organise important supplies and paperwork in order for you to locate necessary elements in an expeditious manner. No more will you need to spend hours searching for all the elements that you require to finish a project or task on time.
3- Sofa


A sofa, also known as a couch, settee, futon, or chesterfield is a piece of furniture for seating two or three people in the form of a bench, with armrests, which is partially or entirely upholstered, and often fitted with springs and tailored cushions. It comes in a wide range of sizes , shapes and designs.
4- Podium


A podium is a reading desk, with a slanted top, usually placed on a stand or affixed to some other form of support, with a mike on which documents or books are placed as support for reading aloud, as in a lecture or any session. To facilitate eye-contact and improve posture when facing an audience, lecterns may have adjustable height and slant.
5- Antique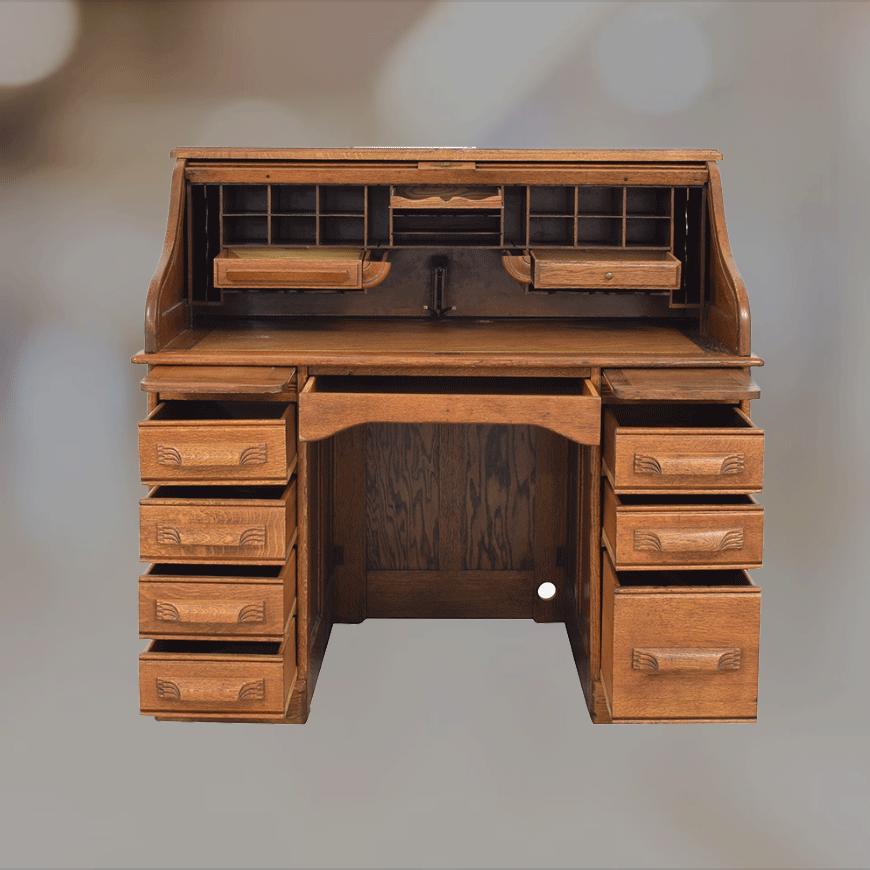 A piece of antique furniture is an interior furnishing of an old and vintage design. Often the age, rarity, condition, utility,design , colour or other unique features make a piece of furniture more desirable and special thus termed an antique. The antique furniture pieces reflect a sign of a traditional period in which they were used by the people of that time .
6- File rack


In an office , one of the most difficult parts is to manage and organise your files in a well defined manner. To solve this problem , you can have a file rack in every office where the work of documentation is being performed on a regular basis. You can choose a file rack of different shapes, sizes and colours depending upon the needs and requirements of your office room.
Buy the best Office Furniture and Interiors online at www.supplystreet.org
Now, you do not have to go to the market near your office to buy the best office furniture. All you have to do is log onto www.supplystreet.org and find exciting office furniture online for your requirement. Be it Sofa, Table, reception chair or other office furniture you can find it all under a single online place. Please refer to the link for more details www.supplystreet.org/furniture-and-interiors-for-corpora