Essential tools for industries
Updated: Jul 15, 2020
Industrial machinery is an equipment or tools used at the time of manufacturing or producing any industrial product. These are electronic or mechanical devices specially designed to perform the activities to get the results or products from it.
1. Multi Tool
The Multi-functional tool as specified by the name is a multi functional machine tool used in the industries. It is used for cutting metals and their kinematic configuration and control and programming technologies. Leatherman, Gerber are the top manufacturers of multi tools.
Features
Plier- based folding multi-tool design

Elliptical hub pliers

One handed access mechanism

Constructed of 420 high-carbon stainless steel

Secure all- locking mechanism
2. Gas Detector
Gas detector is a device used to detect the presence of the gases in the air. This helps in detecting the gases and also detects any kind of gas leak taking place for the safety measures. This helps to interact with the control unit so can the process because of which gas leak has taken place can shutdown automatically. This is very important for industries so that they can be safe from any kind of mishappening because of gas leakage. Drager, Honeywell analytics, MSA safety are top manufacturers of Gas detectors.
Features
Accuracy

Understand cross sensitivities

Saves money and lives

Fast response prevents accidents

User-friendly devices keep safety simple
Lock out tags are used to stop the working of any machine which can harm the employees. This tag shows that the machine is temporarily shut down so that no one can unknowingly switch on the machine and get harmed by it because it stores the energy which was not correctly released during the use. These tags ensure the safety of the employees. This is very useful for the industries to prevent the safety measures. LOTO manufacturers are the top manufacturer of lock out tags.
Features
Prevents machines or equipment

Periodic inspections

Proper lockout or tagout machines

Sustainability

Identifying and marking energy isolations
4. Convex Mirror
Convex mirrors are used at the blind spots in the industries to get a view of surrounding areas. It gathers centers. It is important to have these mirrors so that one could have a complete view in all the areas also in the blind areas. TrustSEAL is the leading supplier of the convex mirrors.
Features:-
Impact-resistant acrylic face

Easy to fix

Adjustable to any angle

Ideal for demanding environments

Weather proof backs
It is also known as the industrial PA system. It is an electronic amplification and distribution system with a number of field units and every unit has a microphone, amplifier and loudspeakers. It is also used for staff announcements of movements at large areas in the factory. DS stage craft, stars electronics concept are top manufacturers of the public address systems.
Features:-
Special functions

Intensity

Sensitivity

Sound pressure level

Loudness
It helps to create attractive strong joints to build beautiful long-lasting furniture's and shelving constructions. Biscuit jointer with cast aluminium base,fence and drive housing. It is one of the important machines for the industries. 710 w dowelling jointer, model name/number:TDJ 600 is the top manufacturer of biscuit joiner.
Features
Creates attractive strong joints.

Non-slip pads and removable fence

Dust extraction through blade housing

Smooth mechanism

Insulated handles
7. Air Compressor
Air compressor is a machine used to convert the power into potential energy stored in pressurized air. It forces more and more air into a storage tank, increasing the pressure. It is important for the industries. Brehob corporation, the titus company, metro compressor, universal air and gas products are the top most manufacturers of air compressors.
Features:-
Roll cage

Thermal overall protection

Pressure switch

Air filters

Drain valve

portability
8. Drill
Drill is a tool or an industrial machine which is used to make holes in the walls. This a motor driven device which comes with an end cutting tool which helps to drill the holes in the walls or any other hard devices. Hitachi, Dewalt, Bosch are some of the leading manufacturers and suppliers of the drilling machines.
Features:-
Point angles

Point cut

Profile of flute

Shank

Cone angle

Maximum diameter
9. wind indicator
Wind indicators help to determine the direction of the wind and come in the colours which are highly visible to everyone such as red and white mostly. In some of its images the colours seem to be orange and white which in actual are red and white. It is provided with reflective tapes for more visibility.
Features:-
Mechanical anemometer

Speed sensor

Electronic anemometer
10. Warning light
Warning lights in general are of two types: red light and orange light. Red light indicates that there is a serious problem in the machine which can either be due to overheating of engine, any breakdown in the machine, or low fuel in the engine, and there is a requirement of action immediately as it can cause harm. Any of the light whether red or yellow should never be ignored else action should be taken immediately.
Features:-
Vibration resistant

Plugs

Power cords

Lens

lEDs

3-way operation

Flash pattern mode
11. Anti-static & ESD equipment
This equipment prevents static electricity which produces an electrostatic discharge. This is mostly used in electric manufacturing, assembly, and the production industries to avoid any kind of damage to the products and also prevents the harm to the workers. Gordon, Julie industries, EXAIR corporations are some of the top manufacturers and suppliers of anti-static & ESD equipment.
Features:-
Compliance verification

ESD control program

Serves the metal working

Safety

MRO industries
12. Batteries & Chargers
In industries batteries and chargers are used to charge large batteries and banks and provide large DC outputs. We offer the batteries and chargers with the latest technologies , with higher input and greater efficiency. LG chem, BYD, Panasonic, and AESC are the top manufacturers and suppliers of batteries and chargers.
Features:-
Efficient overload cut off system

Built in surge and noise reduction system

Short circuit enabled

Overcharge protection enabled

Designed based on micro controller
13. Portable Generator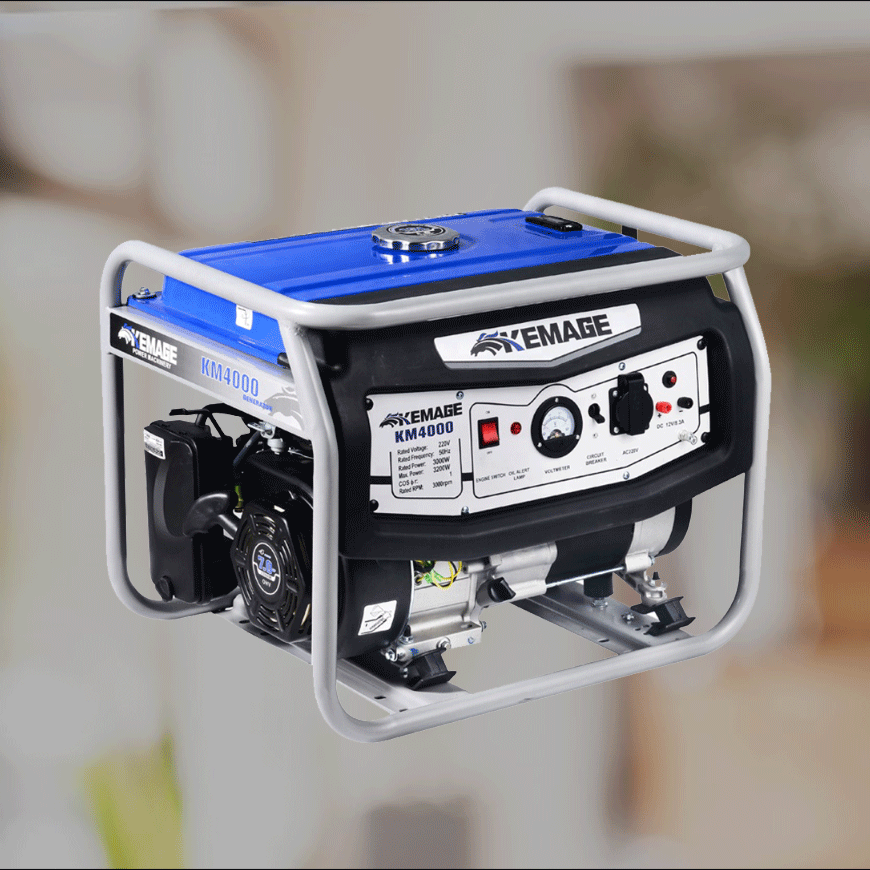 Portable generators can be used for several reasons. You may use one for a tailgate party, or perhaps to run tools on a job site. But the most common reason people power up their portable generator is to soften the blow of a power outage. They come in all shapes and sizes, and you first need to decide which style you want. This is determined by the generator's application. For RVs, camping, and tailgating, you'll want a recreational generator. For home backup, you need an emergency generator, either portable or standby. Contractors will need professional generators with GFCI protection.
Features:
Electric Start

Alternative Fuel

Wheels

Fuel Gauge

Low-Oil Shutoff

Inverter Technology

Multiple Outlets
14. Circular Saw
Circular saw is one of the most common cutting tools used for cutting wood, steel, metal, plastic, and other materials. The machine consists of a notched metal cutting blade. A good saw machine should have enough power and capacity to cut through any material, whether hard or soft from plastic to thick hardwood without breaking down. 
Features:
Cuts more than 3 inch thick materials effortlessly.

10, 12 & 15 amp options

User Friendly

Trigger safety button

Depth adjustment 
15. Rotary Tools
A rotary tool is a versatile power tool that can be used for different kinds of projects. A rotary tool is a handheld fast-rotating motor connected to a spindle to which you can attach a tool bit. There is a wide range of accessories and attachments such as cutting wheels, sanding bits, and polishing tools, to tackle different tasks around the workplace. Although rotary tools come in different models and power levels, they all share the fact that they have to spin at a very high speed to achieve the needed results. Most rotary tools spin at around 20,000 RPM, while some can go for up to 35,000 RPM.
Features:
Multi-purpose

Compact size

Versatility

High speed

Multiple attachments 
16. Router
A router is a networking device that forwards data packets between computer networks. Routers perform the traffic directing functions on the Internet. It inspects a given data packet's destination Internet Protocol address (IP address), calculates the best way for it to reach its destination, and then forwards it accordingly. A router can choose the best path across an internetwork using dynamic routing techniques. It is positioned where two or more networks meet at each point of presence on the internet. It sits between the modem and the computer taking the information from the modem and delivering it to the computer. You will need a router if you want to run two computers in your home. It also adds another level of security to the connection.
Features:
Reduce network traffic

Connect different network architectures

Connect multiple networks

Faster internet service

Protection from cyber threats

Avoid Wi-Fi dead spots
17. Cordless fans/Blowers
Portable cordless fans do an excellent job of cooling down the temperature. There are many different uses for battery operated fans but one of the most popular uses is for job sites that don't have their own power supply.
Features:
High-quality, flexible use, independent from mains power

Battery pack operating time of up to 7 hours (at 5.2 Ah)

Robust metal cage for maximum air throughput with minimum turbulence

Adjustable tilting cage for flexible direction of airflow

Airspeed selectable via 3 levels

Quiet operation even with highest level setting

Stable tubular frame with rubber feet for safe positioning
18. Work Lights
A work light is a high-intensity light fixture that is used to illuminate the stage for the benefit of technicians. Technicians use these lights, rather than the stage lights for several reasons. Work Lights are usually placed on catwalks and battens or can be permanently built-in. they are designed to be cheap and easy to re-lamp, in contrast to theatrical fixtures, which have expensive lamps and would burn through color gels if used to illuminate stage work. They are generally near-white.
Features:
Modern oval design.

Innovative, corrosion-resistant plastic housing.

Modular series – simple conversion from halogen to LED.xa

Light output of 1,700 lumens.

25-watt power consumption.

Voltage range of 9 – 33 volts.
For details : click